Your Indian Medicine Database search ends here!
Download the Complete List of Indian Medicines having more than 4.1 lakh+ products with all information and images.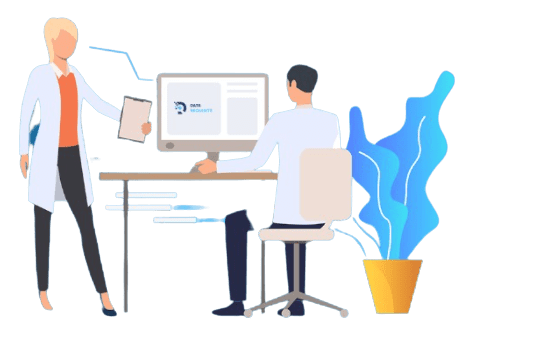 You can always count on us to supply creative solutions for your company. With over ten years of experience in providing digital transformation services, we're confident that we will be able to work with you to figure out any difficulties that may exist on your website or when it comes to implementing digital marketing strategy.
What this Indian Medicine Database contains?
In response to the increasing demand for a single comprehensive and centralized pharma drug database, we developed the Indian Medicine Database.
This database of medicines contains a list of medicines in excel file. The data is being updated on a regular basis, making us the one point destination for an invaluable resource of Indian Medicine Database for both pharmaceutical companies and healthcare professionals.
All Digital healthcare platforms will be able to leverage this entire drug database to provide the relevant information about medicines to their patients or customers seeking help with their health concerns and questions.
Unique and Diverse data with maximum information
Well maintained uniformity of drug database
Multi purpose data structure
Get in touch and our team will answer all the questions!
MEDICINE DATABASE FIELDS
Hover/Click on each tile to see the number of records associated with respective data field
We have compiled the most comprehensive list of Indian medicines.
DataRequisite – A resource for any healthcare platform
A complete Indian Medicine Database backed by professionals
Provides the most up-to-date list of medicines
Provides Indian Medicine Database for any healthcare platform
Backed by years of experience in the healthcare industry
The DataRequisite's Pharma Drug Database is an exhaustive list of drugs to be used by those in the healthcare industry.
This drug product database can be used by any digital healthcare platform. The DataRequisite team is having the experienced professionals and that is why the List of Medicines that it offers has a wide range of marketing products for medical, pharma, and healthcare verticals. The data is having as much as medicine information available.
To know more details about this complete Drug data bank, contact us now!
You may know of some of the big pharmaceutical companies in India – but did you know that there are over 3,000 Indian pharma companies? You can find detailed records or List of all medicines produced by these companies on this Indian medicine database– allowing for increased efficiency and convenience. Using Data Requisite Medicine Database, patients will have easy access to information about salts and every single company and product available for sale. Here's why this Drug Database is necessary; when someone has a medical emergency and needs urgent treatment without delay, it can take quite a bit of time for them to find out from the medicine list which drug they need- often resulting in life-threatening consequences.
We have prepared the Indian medicine database backed by professionals having years of experience in the healthcare industry. And as a result of that, this data can be used for any healthcare platform.
YES, you got it correct!
This data can be useful for ANY HEALTHCARE PLATFORM.
All the products in the list is of only continuous medicine in the market.
Looking for Pharma Medicine database in excel for your digital platform?
Fill the form and we will contact you soon.
We always recommend to put the remarks for your specific requirements.
Please submit the contact form and we will contact you over the email. Please mention the requirements in the comment section.
The latest update of the data is having more than 1.33lac products in it.
Yes, the data is having the product brand name and compositions of the products.

Parent company is a healthcare consultation service provider and DataRequisite provides the Indian medicine database for the healthcare platforms.
Address
Hinjewadi Phase-3,
Pune, Maharashtra,
PIN-411057
Contact Numbers:
+91 81495 63891
+91 82379 94332
Email:
info@datarequisite.com
Opening Hours:
Mon-Fri: 10am – 7pm
Copyright © 2023 DataRequisite. All rights reserved.