DataRequisite has the List of Indian Medicines to suit all your needs!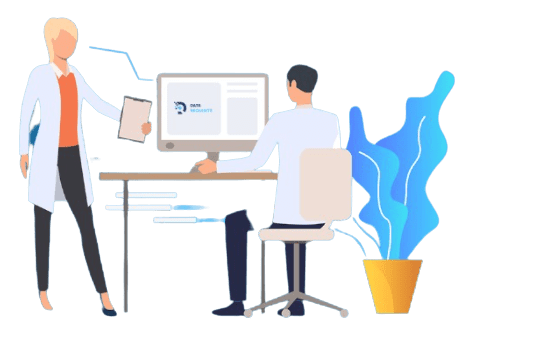 We are passionate healthcare professionals having more than 10 years of experience in Digital transformation of the businesses and consultation. We implement the digital healthcare environments for the businesses to grow the business and to get the new perspective of the business and to generate the revenue.
We've emerged as one of the largest source of clinical and descriptive drug knowledge that's been integrated into healthcare information systems or any healthcare platform. Millions of physicians, pharmacists, nurses, claims adjudicators, customers, and other decision-makers from every sector of healthcare have tried, tested, and trusted our information.
We're professionals at what we do. We are a group of highly educated clinicians, consultants, technology evangelist and experts with unrivaled expertise in building and integrating medicine data knowledge into healthcare information systems and healthcare platforms.
Get in touch and our team will answer all the questions!
We believe in "doing whatever it takes." Customers become partners, and transactions become partnerships when we do things like this. Consequently, we have consistently high satisfaction ratings, demonstrating that we go above and beyond for our consumers. We recognise that knowledge specialists, IT systems, and medical decision-makers must all operate in unity to get high-quality results.
We're quality enthusiasts.
We use Six Sigma performance approaches in combination with real-time quality management to offer exceptionally consistent and trustworthy content that inspires unwavering faith and trust among our clients, their customers, and healthcare information system users worldwide.
We are forward-thinking innovators.
As a result, we've continued to develop advanced knowledge solutions to satisfy present and future demands. Making medication warnings more useful is top of the priority list right now. We are providing doctors with the knowledge and resources they need to lower the risk of overdose and addiction drug overdoses and assist patients in comprehending and following medication instructions. As well as improving decision-making across the range.
We're providing a new medical device knowledge platform to change how healthcare identifies, tracks, and analyses everything from stents and catheters to medical supplies, beyond our previous focus on medication knowledge. Our mission is to reduce the information confusion and inefficiencies that now governs the entire hospital supply chain.
Population health, personalised medicine, and whatever comes next are all on our minds. We're working on a new "patient first" approach to medication choice assistance right now and creating genetically-based medication advice, and exploring cloud-based data sharing and making seamless interoperability a reality rather than a big ask.
All of this leads us to our final point—call it the thread that connects our experience from its humble beginnings more than decades ago to our bright future together. We will gladly provide the essential information that supports healthcare IT systems and the decision-makers who utilise them, no matter who you are or your goal. We have a purpose and a vision for a better world founded on a single conviction:

The impossible becomes possible as knowledge grows more powerful
Looking for Indian Medicine database for your digital platform?
Fill the form and we will contact you soon.
We always recommend to put the remarks for your specific requirements.

Parent company is a healthcare consultation service provider and DataRequisite provides the Indian medicine database for the healthcare platforms.
Quick Contact
If you have any questions or need help, feel free to contact with our team.
Address
Hinjewadi Phase-3,
Pune, Maharashtra,
PIN-411057
Contact Numbers:
+91 81495 63891
+91 82379 94332
Email:
info@datarequisite.com
Opening Hours:
Mon-Fri: 10am – 7pm
Copyright © 2022 DataRequisite. All rights reserved.